Adam's house
It seems like yesterday that I stood in front of my garage, trying to think of how I could convert it into a living space that would allow my son to have access to his home.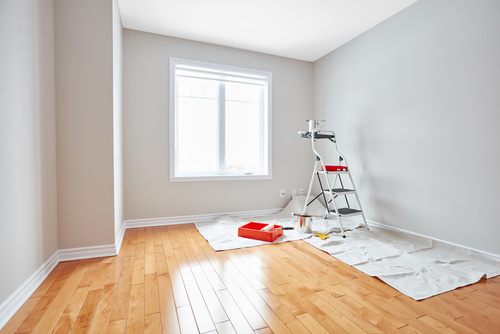 Adam, my eleven-year-old, suffers from Muscular Dystrophy. Last summer, his disease took a turn for the worst and he became completely immobile. Our Cape-style home with boxy rooms would be impossible for him to navigate with his electric wheelchair. So began the process of getting prices to hopefully convert my two-car garage into a living suite for Adam. The process was not only emotionally difficult, but one that would financially take its toll, with estimates reaching close to $100,000.
Unbeknownst to me, my son's Pass worker nominated him for a makeover sponsored by Dennis Moffitt Painting. On Halloween Day in 2010, my community stood at my front door to announce that Adam had been chosen, and so the miracle began.
Although countless people contributed to this transformation, the responsibility would fall greatly on Gregory Bressler from Picus Woodwrights, the contractor that signed on for this tremendous undertaking. For approximately eight weeks, he would work with his crew to ensure that the reveal day scheduled for December 23, 2010 would happen.
Greg, a contractor, business owner, community member, and father, knew that this transformation would open doors of independence for Adam. A man of few words but full of drive, Greg would show up every day determined to make this space not only accessible, but a comfortable area that would allow Adam to feel like any typical eleven-year-old child.
Every detail of the suite was taken into consideration and, as promised, the reveal happened on schedule. I looked out from the new space and noticed Greg Bressler and Mike Moffitt from Dennis Moffitt Painting looking in from the kitchen with such sincere smiles as Adam played with his friends and cousins. As business owners, there was a sense of accomplishment for completing a job, but also as people a feeling that a life had been changed.
For the home that Greg has given back to Adam, I will be forever grateful; but most importantly, the grace and sincerity that Greg exhibited during those eight weeks will linger in my heart. To change a life in one's lifetime is but the biggest accomplishment someone could achieve.
Maria Kamel