Montgomery Ward Kit House
Picus Woodwrights has installed thresholds, doors, and outside showers at my home, a 1926 Montgomery Ward kit house; performed extensive lead mitigation at a rental property I own; and built the world's best tree house for my kids.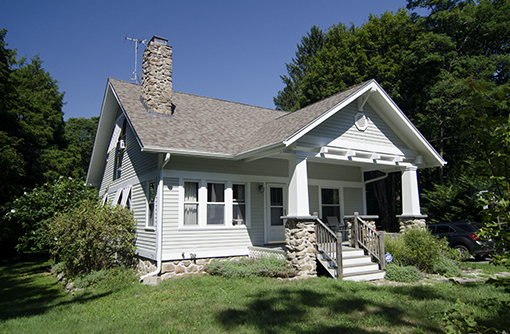 Each time I engaged Greg and his team, I was impressed by their skills and appreciative of their professionalism.
I believe three things set Picus Woodwrights apart:
Greg and his team are craftsmen, not carpenters. Their standards for building restoration and renovation are unsurpassed.
Greg and his team are trustworthy. For properties I own, I only hand the keys over to tenants or family members – and Greg.
Greg and his team are sensitive, courteous, and attentive. They not only understand the building side of doing a restoration or renovation; they get the client experience side, too. While working at my home, the Picus team went out of their way to respect our family life and accommodate our comings and goings while keeping projects on track.
Whether you are doing a full-scale restoration of an 18-century farmhouse or simply looking to take care of a project or two that will make your home more beautiful and functional, I know from experience that Picus Woodwrights will deliver outstanding value while keeping you informed every step of the way.
I wholeheartedly recommend Greg and his team.
Tom Vignali
Kingston, RI