At Home for the Summer
A Bostonian family finds seasonal peace in their Jamestown Victorian
Andrea E. McHugh
Posted May 28, 2014
After a childhood growing up overseas, Megan Renaud fondly remembers her formative years spent in Jamestown. But it wasn't until she grew up, married and settled in a Boston suburb with three daughters of her own that she realized just how special life on Conanicut Island was.
[ezcol_1third]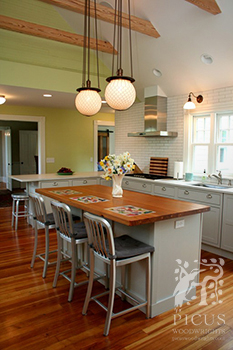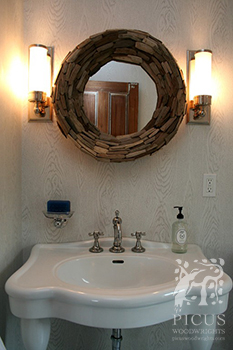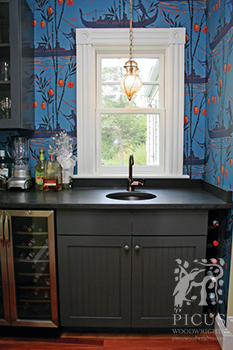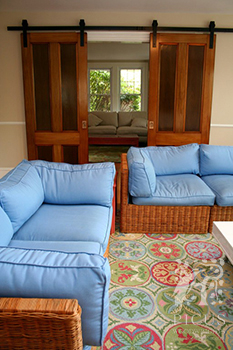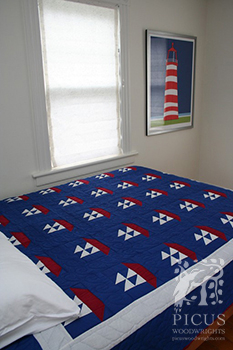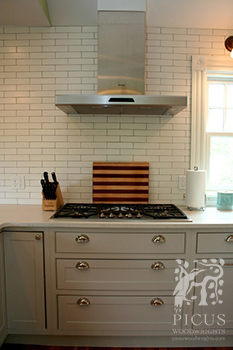 GRACE LENTINI[/ezcol_1third] [ezcol_2third_end]
"For me, I kept almost wanting to move back there, but my husband is from Boston area, and his family and work are there. I would get frustrated we couldn't spend more time in Jamestown, and always thought… we would live there in retirement," she says.
So a few years ago, she and her husband Michael began looking for a summer home in Jamestown, where Megan's mother still lives. Their realtor suggested the couple take a look at a turn of the century Victorian with ample bedrooms, space to entertain friends, easy proximity to downtown and a hefty asking price well outside their budget.
"I thought they were crazy," Megan recalls, but she and Michael agreed to take a look. "It was such a great house and close to my mom. We could see having it for such a long time, and it had enough bedrooms so when the kids get older they could come back and visit with their families… It seemed like the perfect house."
Not long after they visited the Victorian, their realtor called and said the asking price had dropped, and when the owners had heard that Megan had roots in Jamestown, they graciously accepted the Renauds' offer in August of 2011. The couple knew the home would need some updating, both cosmetic and regulatory, but they continued to visit with daughters Estelle, Margarite and Vivienne on holidays and long weekends.
After a year, the family had a better sense of their wants and needs for the home. Megan and Michael began looking for a builder. "We knew we wanted to work with someone who would respect old homes and try to maintain as much of the character as possible," explains Megan. With a simple architectural plan in place, they met with a few builders but none seemed to appreciate the more than 100-year-old home, until their electrician suggested Greg Bressler of Picus Woodwrights based in Shannock. "Once we talked to Greg, we knew right away we knew we wanted to use him."
Because they were going to be off site for the majority of the project, Megan says Greg's organization, talent, follow through and perhaps most importantly, his trustworthiness, would be key to the success of this new rehabilitation project. "When we took it on, it was in structurally fine shape. Mechanically it was outdated and tired, insulation didn't exist, the living space… didn't really work in 2012," says Greg. He explains that the home had three separate additions through the century, something he finds is commonplace with many older homes in Rhode Island.
The first addition he describes as "simple" and "shed-like," while the second addition he says enlarged the first and added a second floor space. "The big one was a third addition. I think they took an out building, like a large barn or storage building, and just dragged it to the back of the house. We tried to not disguise the sequence of additions because they're kind of fun and funny. But we needed to open the spaces up so they worked."
As Michael and Megan knew their Jamestown home would be used as a hub for extended family and friend gatherings, a large kitchen was at the top of their priority list. In lieu of tearing down the awkward additions, Greg advised they repurpose them. "The existing galley kitchen was a small, narrow space. Attached to it were separate maids' quarters. Somehow, I don't know when, someone attached it to the house. It was just empty, so we knocked down the wall, or most of it, and turned it into the kitchen. So we used space that was already there. I wanted to maximize seating and maximize counter space for times like when we have Thanksgiving. We have space on the island and on the peninsula – we have a lot of seating so it works out well. We do a lot more entertaining than ever before," Megan says laughing.
The random second floor addition from decades ago was transformed into a master bathroom with custom double vanities hand crafted with teak wood by Greg. "That was a lot of fun," he says. "It was a cool opportunity to do your thing. They have a large custom tiled shower and reclaimed hardwood floors, [which] is not done [in bathrooms] all that often these days. I worked in boat restoration and am confident with how we make wood work with water."
Greg also crafted a custom surface for the island in the kitchen, evaluating different woods for the perfect look and feel. His careful consideration proved to the Renauds his dedication to every part of the project. "It was clear he wasn't just looking to get this job done and move on to the next one. He spent a long time looking at wood he thought would look best, and he knew what existed in the home at that time, and what wouldn't have been in a home at the time. He's so knowledgeable about old homes; he's passionate about it."
In the end, Greg chose a southern yellow pine for the island that he believes is somewhere between 200 and 300-years-old. "We think it was from a whale oil rendering plant from the 1830s. That's what we were told… it dates back before Plymouth Plantation," he says. The history of antique lumber, Greg concedes, is speculative, but wood like yel- low or hard pine was known for being used as structural lumber for the mills it was used in because of its strength and durability.
The galley kitchen cabinets were repurposed for a wet bar, and period pieces, like a pair of pocket doors found in Newport were stripped, refinished and mounted to exposed barn sliding track for a functional but aes- thetically pleasing element.
Though owners of an old home will agree that the work is never really done, the Renauds have recaptured the past as they look to the future. "When I go there, when I cross the bridge, I feel the drop of ten degrees and it's just so beautiful," says Megan. "It's a special place."

[/ezcol_2third_end]