Gallery of Homes
A sampling of the many homes we have restored, renovated, or reinvented over the years.

Design-Build
Since 2007, Picus Woodwrights has provided expert project consulting and management services to property owners in southern New England, with a special passion for the maintenance, restoration, and preservation of historic buildings in Rhode Island. Our design-build projects range in scope and purpose: from kitchen and master bath remodels, to whole house renovations, to large […]

Restoration & Preservation
At Picus Woodwrights, we are devoted to protecting and honoring historic buildings and homes. We believe that preserving the unique and irreplaceable structures in our community is a noble and compelling cause, and strive to promote and support such stewardship. Whether your goal is to honor your home's rare structure and history, correct its dated […]

Renovation
Whether the renovation project is a bathroom upgrade, cottage overhaul, or full-scale commercial makeover, our approach is the same: we work closely with our client to identify the project's objectives and determine how to best accomplish them within the allotted budget. From that point forward, we diligently communicate our progress, aligning and reinforcing budget and […]
Project Profiles
As appeared in SoRI magazine.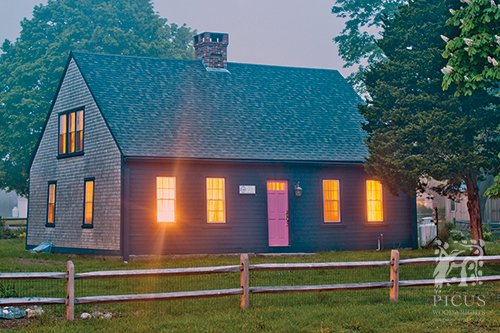 RON COWIE After downsizing from 17 acres in Vermont, husband and wife duo found potential in a Charlestown historic home October 29, 2013 Andrea E. McHugh A few years after they retired, Bob Long and Hope Norman decided that the 17 acres they lived on in Vermont might be a lot to manage down the […]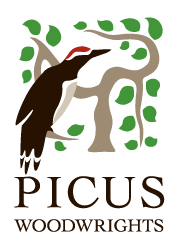 So what's with the name?
"A picus is a woodpecker. I think I liked the association with wood, as an inside joke, perhaps. Sometimes I feel like I'm repeatedly smashing my head into wood. Picus was also a minor Roman god strongly associated with agriculture and farming, but also with trees.
"As for 'woodwrights,' the suffix '–wright' combines with other words in Old English to indicate one's occupation – shipwright, wheelwright, playwright, woodwright, etc. I was drawn to the history of the word, particularly in that we see our work as part of a larger continuum that connects us back to the old master craftsmen and builders.
"I'm sure they smashed their heads into wood on occasion, as well."
– Greg Bressler
What our customers are saying...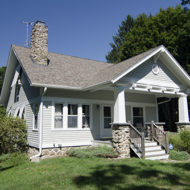 Picus Woodwrights has installed thresholds, doors, and outside showers at my home, a 1926 Montgomery Ward kit house; performed extensive lead mitigation at a rental property I own; and built the world's best tree house for my kids.
- Montgomery Ward Kit House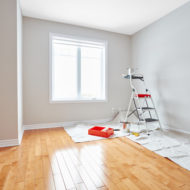 It seems like yesterday that I stood in front of my garage, trying to think of how I could convert it into a living space that would allow my son to have access to his home.
- Adam's house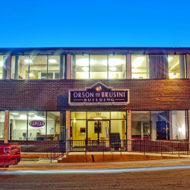 As an attorney who has worked with many contractors and subcontractors over my 20+ years practicing law, I can state without hesitation that your professionalism, responsiveness, and attention to detail are second to none.
- Providence Commercial